I'm a swede living in Fisksätra, Nacka, Stockholm.
For the moment working as a coach driver.
Qualified Railway technician.
Loves rail traffic. Always worked close to railways or in commuter traffic / transportation.
Loves Volvo V70 (and other Volvos), especially police versions.
When I find the time, I update models with correct model name (2.4, 2.5T etc) if I can find them. (Possible with a VIN-number)
Also loves Nilsson Special Vehicles.
Big fan of police movies and movies I appear in.
Done some work as background actor in Swedish movies:
Himlen är oskyldigt blå
Cornelis
Nobels Testamente
Livstid
Odjuret
Projects on IMCDB:
Beck TV-series
Rederiet
NOTE:
I always check up swedish plates before I post them.
If they don't exist any more I will post them as unknown or write a comment.
Was the owner of a former Volvo V70 police car, it has been in a movie but very close up.
Right look (of unmarked police car) from outside, but interior is missing radio panels but have the panel for the blue lights+siren).
A dream is to have it appear in some movie some day.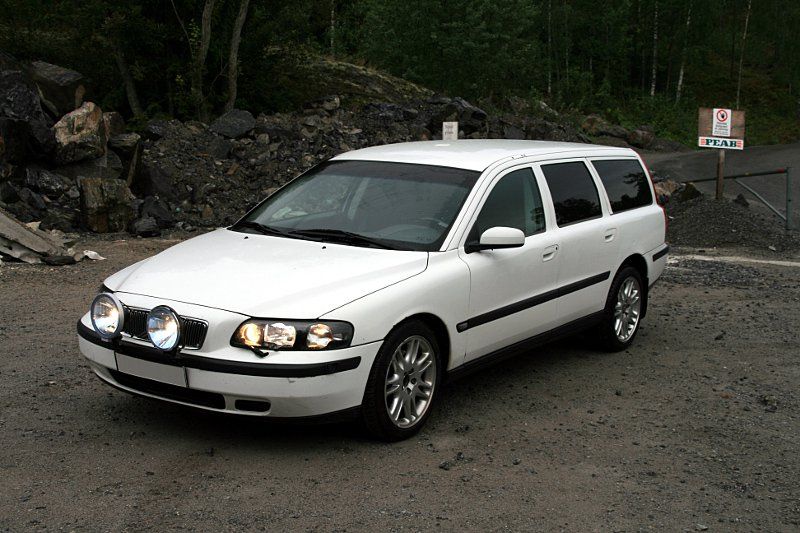 As a kid I could see what model of Volvo it was if I just saw a small piece of it...
As a Swede I like Volvos and SAAB. But also swedish police cars, fire trucks and ambulances
Cars I own and have owned:
1988 Ford Scorpio 2.0 GL (Crashed with a tree)
1993 Ford Scorpio 2.9 GLX (Transmission brakedown)
1994 Volvo 850 Polis (Former police car 7 6924 in Sundsvall. Blown cylinder head gasket)
1969 Volvo 164 (Sold)
1969 Volvo 164 (Sold 2020)
2004 Volvo V70 2.5T Polis (Former police car 7 2924 in Örebro. Scrapped 2019)
2013 Volvo V70 Bi-Fuel.