The site has been moved to a new server recently; if you notice any unusual behaviour, missing pictures or error message please report that via this thread on the forum.
The Four Feathers, Movie, 2002
Pictures provided by: der.krusche
Also known as:
Die vier Federn (Germany)
Las cuatro plumas (Spain)
Frères du désert (France)
Le quattro piume (Italy)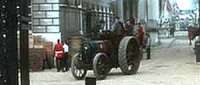 1914
Ruston Proctor
7
n
.
h
.
p
.

Advertising